Your Conference Here!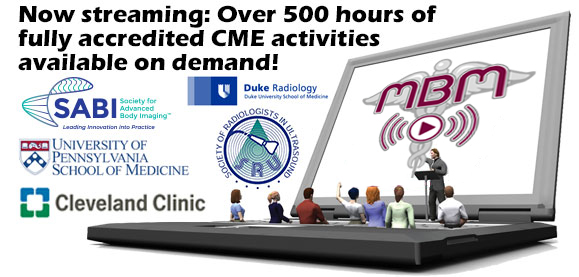 Are you interested in expanding the reach and impact of your Conference?  Repurposing live symposia as enduring materials allows their educational message to extend beyond the conference room walls to a global audience.  Meetings By Mail created the virtual conference format in 1993, and produces the highest quality enduring materials available.  Revered educational institutions and societies such as Cleveland Clinic, the University of Pennsylvania, Duke University, Stanford University, MUSC, SABI, SRU, SCBT-MR, ISCT and NASCI have partnered with us due to our technical abilities and graphically intensive capture technique. We can reproduce your conference in online and/or external media formats. Such enduring materials serve as lasting archives of your conference, and have the potential for added revenue as viable educational products!
While we often produce enduring materials and website archives on a "work for hire" basis, our preference is to partner with our content suppliers. Our business model for this arrangement is simple. We can record your conference in its entirety, including all presentations, panels, audio and video.   We would then produce, market and sell a home study version (online and/or DVD-ROM) at no cost to you or your live conference. Our capture process is seamless, and would not disrupt the live course in any way. In return for live meeting content, you would receive royalties from all sales. Due to our many years successfully producing and selling enduring materials, we have a built in, international audience that is very interested in our content.  As such, we could produce a quality home study befitting the reputation and the legacy of your conference. It would archive your live meeting, while also creating a revenue source at no added cost.
In addition to the repurposing of live conferences, Meetings By Mail creates interactive case reviews, direct online "closed symposia," and other educational offerings. If you have an educational conference or concept that you would like reproduced online or external media format, please contact Gregg Savarese at Meetings By Mail at GSavarese@Meetings-By-Mail.com or (973) 989-0914.  We look forward to hearing from you!